Little things mean a lot. Consider the power of a new toilet paper holder, especially when this is one of the last features to be upgraded during bathroom DIY projects. If you've replaced the cabinet knobs and towel racks, it's time to turn your attention to where you display the bath tissue. Believe it or not, top brands and design studios have given the toilet paper holder their detailed attention, offering a range of possibilities crafted from materials such as wood, metal, ceramic and acrylic. Say goodbye to the holder that was there when you moved in and put an artistic stamp on a functional item with the power to make a big statement!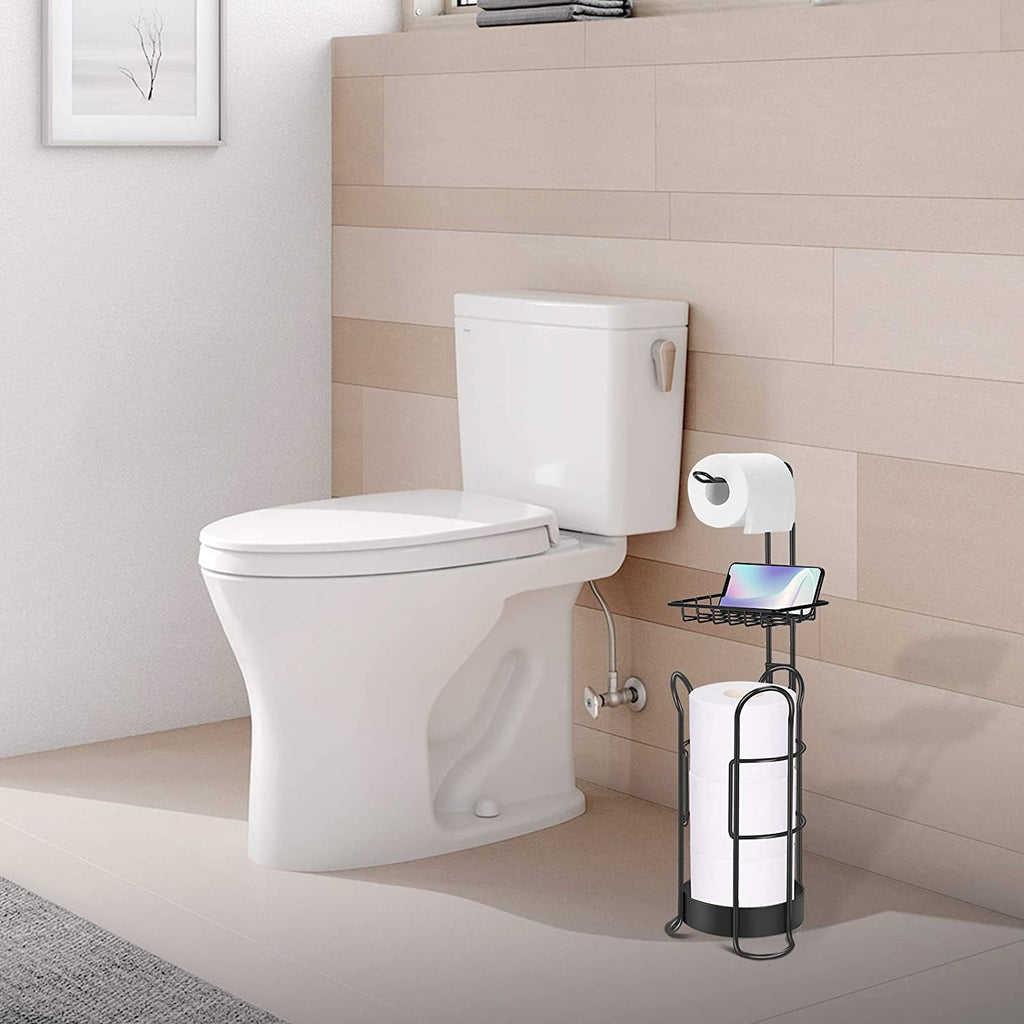 Finding the right toilet paper holder for large rolls is a small thing that can make a big difference in your bathroom.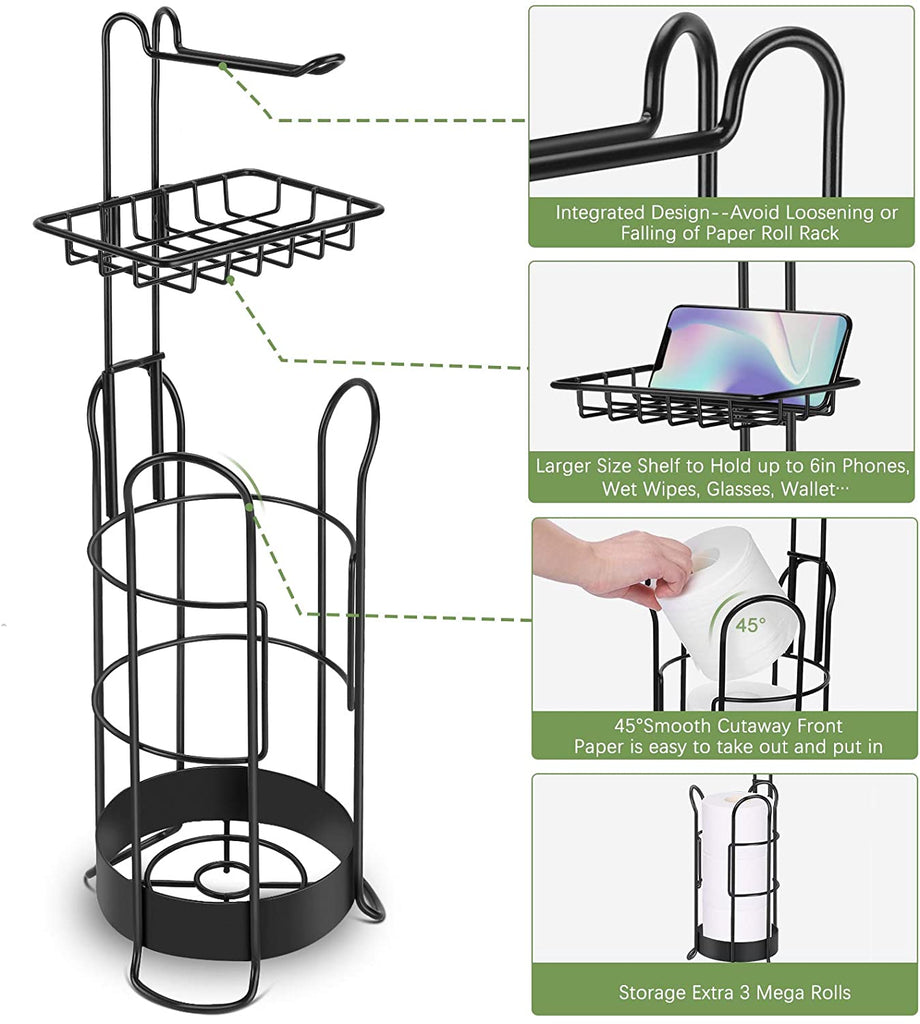 We all love convenience, and having to change the toilet paper less often is one way to keep an extra item off your "to-do" list. It's also nice to only have to store 12 large rolls instead of 24 or 48 rolls, especially in smaller bathrooms with less available storage space.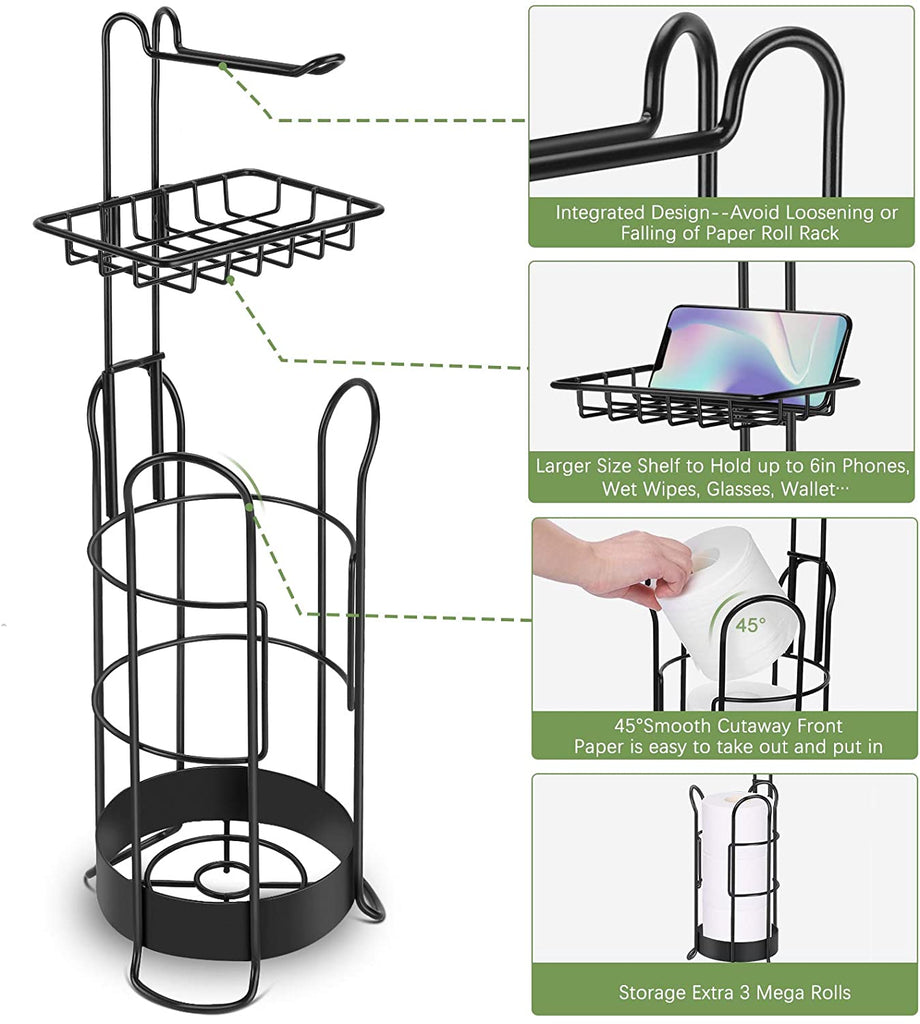 Unfortunately, using a larger toilet paper roll, can impact something else - the toilet paper holder itself.

For many people I have seen that means they can't use their existing toilet paper holder and instead have rolls sitting on the back of the toilet, on the vanity, or on the floor.

Those are definitely not the most attractive or sanitary options for storing toilet paper in a bathroom.

Luckily, there is an easy fix to this problem that will make things run more smoothly and allow you to continue having the convenience of a larger toilet paper roll. It's as easy as updating your holder to accommodate the larger size!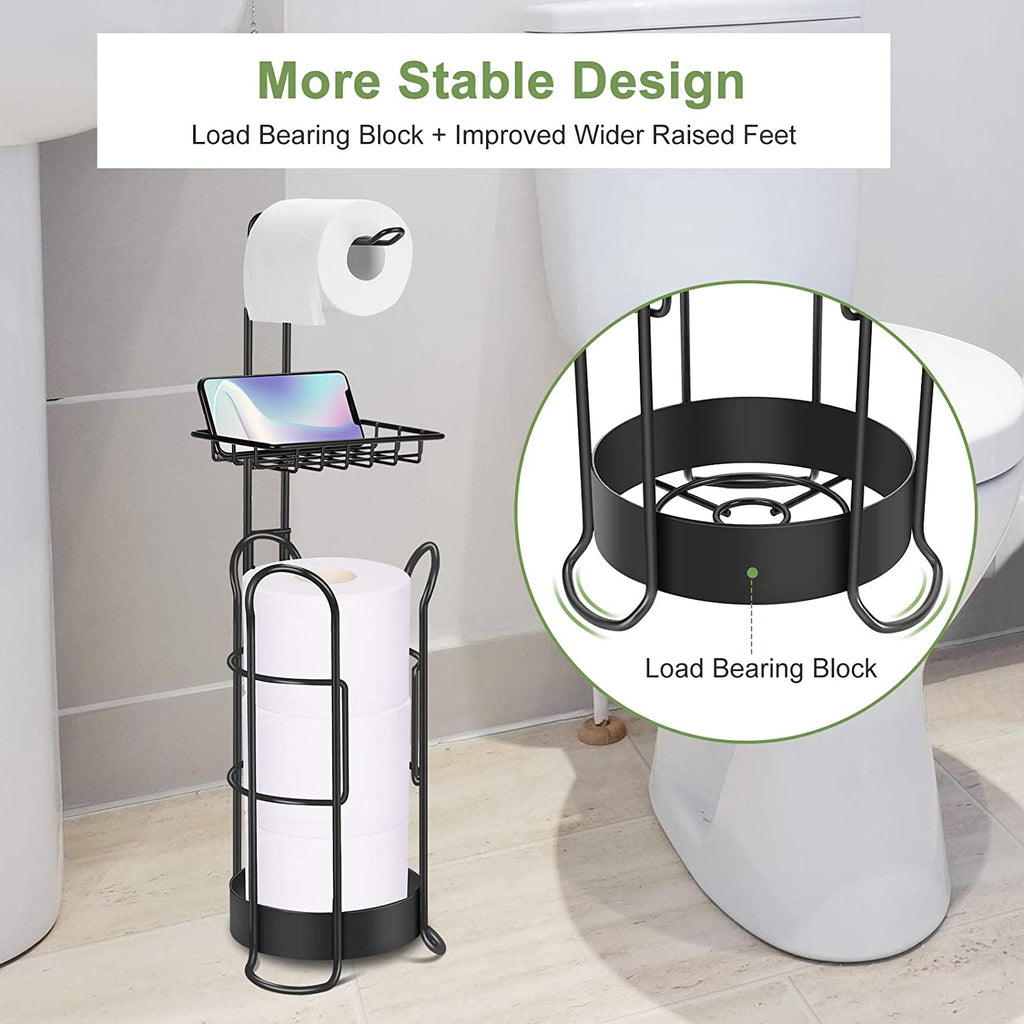 We hope you've enjoyed today's roundup of beautifully designed bathroom accessories. If you're feeling crafty, check out this Lehom 3 layer  toilet paper holders , and our bathroom decor post will show you other easy ways to get an instant powder room upgrade. Focusing on the design of something small like a toilet paper holder is a great reminder that big changes can come from small tweaks. Not to mention, little additions are budget-friendly, and it doesn't take a lot to make a space feel refreshed. Thanks for reading, and happy decorating!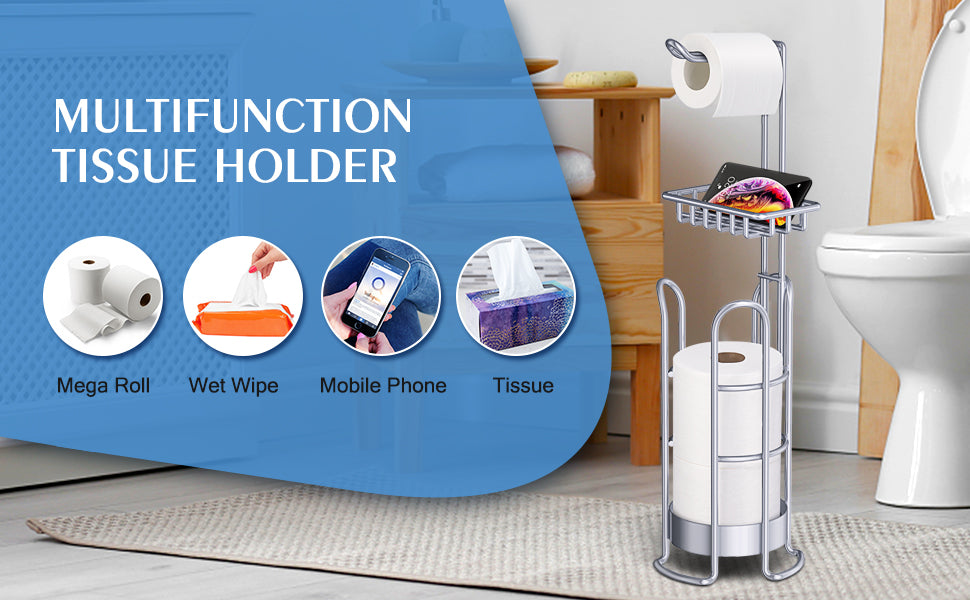 Available in black or white, Yamakazi Home's Modern Toilet Paper Stand holds up to three rolls of bath tissue and provides a shelf for setting small items.